Saturday, August 20, 2016 / by Shenae Andrus

This past Wednesday morning, my husband and I did some niece and nephew-sitting. Since we do not have our own children yet, the kiddos of our brothers and sisters are our training. It's always a big treat to pick them up and set out on an adventure. I know that we presently get the easy part - entertaining them for a few hours and then leaving the real work up to their parents - but we enjoy every second of spoiling the sweet kiddos in our family. During the few hours that we were with our 4 year old niece and 8 year old nephew, I quickly learned that the best way to keep them distracted was to keep moving! So we started out at Chic-Fil-A for breakfast. Maiyah wanted her french fries and Ben wanted his chicken minis. This was followed by playground time, of course. It's amazing what you notice when you step into a different role. I sat on the bench inside of the children's play area for the first time ever, even though I've eaten inside of the establishment on numerous occasions. I chuckled at the squeals and conversations that ensued from inside the tunnels and cubby holes of blissful playground chaos.
From there we ran several errands, one which included a stop at church while "Uncle Joel," stepped into a quick meeting. This meant that "Aunt Shenae," needed to put some smiles on little faces all by herself. So what did we do? Put on our own service of course! My little niece sang herself a lovely solo while the nephew and I acted as the band. I couldn't help but think to myself as I tried to explain to Ben how to play the drums on beat, that we were making some pretty incredible memories. The fun didn't stop there though... Oh no, we were just beginning. The real event of the day that everyone had been looking forward to, was a time old tradition. One that has been enjoyed by families of all backgrounds, demographics, race and creed. It is the game of all games... Better known as bowling.
I feel that bowling is an activity often taken for granted. It could be because we've all grown up bowling. It's a relatively cost effective and time consuming activity for large or small families looking to have a night out in a safe environment. It's the pit stop every summertime nanny covets as it distracts her charges for a few hours if she's lucky, and it's the highlight of every grandparent's family visit to watch their grandkids laugh and jump up and down at the excitement of bowling balls striking pins. There is something pretty magical about a bowling alley to a young child. You walk in and music is usually blaring. Everyone knows the drill from there. You rent your shoes and find just the right ball to fit the size of your fingers and of the right weight. (Even in our case, if you have to try almost every available ball in the alley first.) Next, you all get to type in your own name for the scoreboard. Afterwards the sport begins with everyone reminding their bowling competitors of when it's their turn, cheering for strikes and spares, encouraging teammates and sitting on the edge of their seats. Every game's experience varies depending on who you play with. For us this past Thursday, it was a little more simple. My job was putting the bowling ramp in place for Maiyah and then removing it each time for Ben, and of course reassuring Maiyah that yes, it was almost her turn again. It was all worth it every time my little niece's curls would bounce as she turned around with sparkles in her eye after releasing her ball down the ramp. It was worth it every time my sweet nephew would rush towards me with both hands lifted, ready for a high five. Fortunately moments like this are not hard to replicate thanks to the availability of numerous bowling alleys around Rehoboth, Dover and the surrounding cities. Here are list of bowling alleys near you!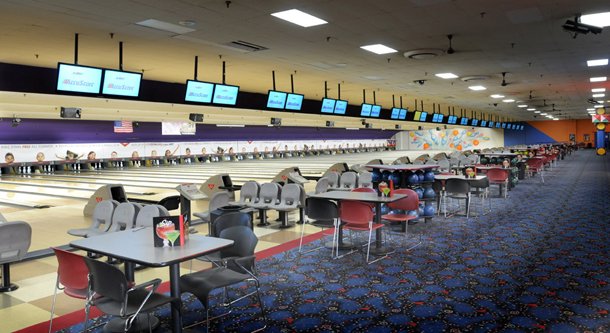 1)
MILFORD BOWLING ALLEY
- 809 N. Dupont Blvd. Milford, DE (32 lanes, a snack bar, full lounge, game room, pro-shop, conference room available and more.)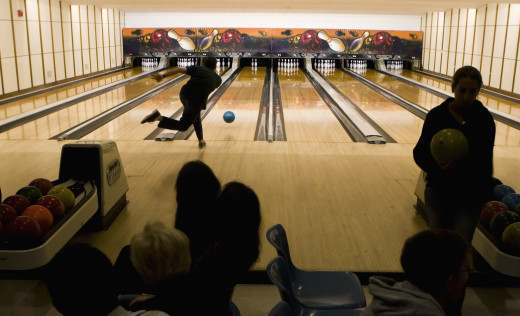 2)
MILLSBORO LANES
- 213 Mitchell Street, Millsboro, DE (24 lanes, pro-shop, birthday parties and more.)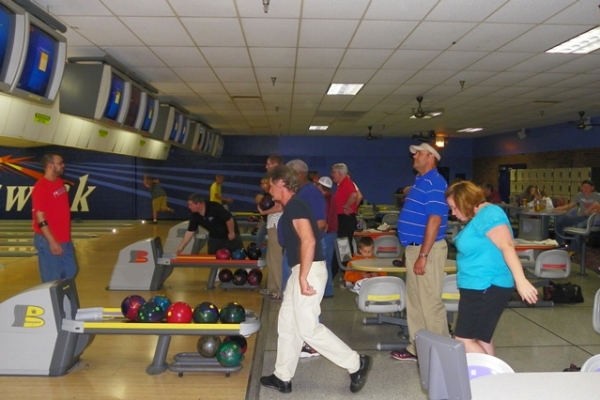 3)
BRUNSWICK ZONE DOVERAMA BOWL
- 1500 S. Governors Ave. Dover, DE (32 lanes with full food menu including: wings, pizza and burgers. Arcarde, leagues and various rates depending on the day and time.)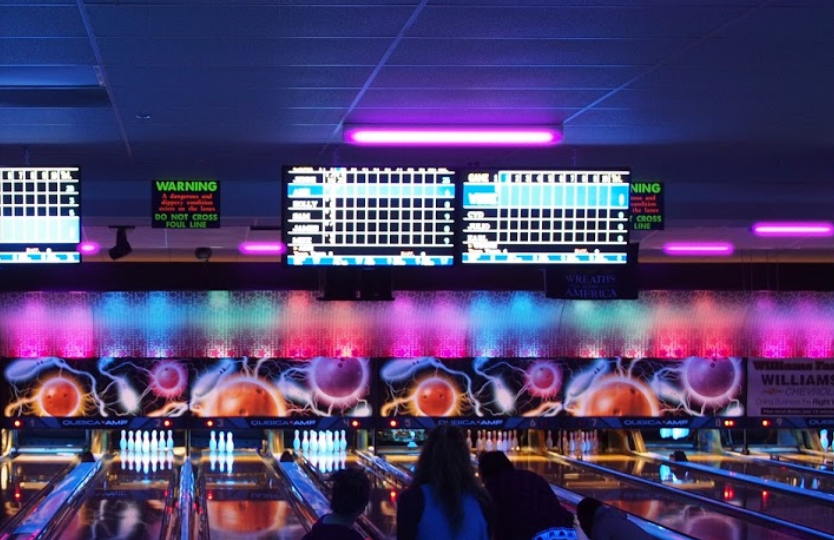 4)
MID COUNTY LANES
- 875 N. Broad Street, Middletown, DE (Cosmic/glow-in-the-dark bowling, Family Fun Galaxy arcade and rides, leagues, tournaments, party packages available and more.)
No matter what alley you choose, the important thing was that you chose. You chose to go bowling with friends and family and spend quality time together. That's what we did with our nephew and niece, and I can't wait to do it again! That's the great thing about living in Delaware. It really is a family friendly area and perfect for relocating, moving or retiring. If you've had questions about realty in Delaware or are considering buying or selling a home, give
the Don Williams Group
a
call today!
Speak with one of our agents about setting up a personalized home buying plan, or
visit our website
to view available homes in the area. Like choosing a bowling alley, we know that any home you chose in
Rehoboth
,
Lewes
,
Bethany Beach
, or elsewhere would be a dream come true.