Sunday, January 22, 2017 / by Shenae Andrus

I've been to and through Dover a million times! They've got some great shopping (a brand new Burlington Coat Factory and Ross) as well as tons of tasty restaurants to choose from. On our way into Dover we would always pass the Air Force base. As a matter of fact I've hear the base used on numerous occasions as a landmark. "I'll be there in about 15-20 minutes. I just passed the Dover Air force base." And as familiar as I was with the location, I never gave it much more thought besides the fact that I thought it was pretty cool to have a United States air force base so close by.
Imagine my delight to find out that not only is the base nearby, but so is the
Air Mobility Command Museum
! Hand in hand with the base, this museum sits at 1301 Heritage Road in Dover. It showcases a stunning collection of rare vintage aircraft. Talk about a fun place to visit with the relative that's always had a thing for airplanes and vintage machinery! Explore history right before your eyes as you get to physically climb aboard planes from World War 2 and current four engine jet transporters. There is a simulator for those wanting to try their hand at aviation as well! The best part? The museum is open to the public and staff provide tours completely free! According to TripAdvisor reviews, all of the employees are incredibly knowledgeable and passionate about the planes, jets and bombers.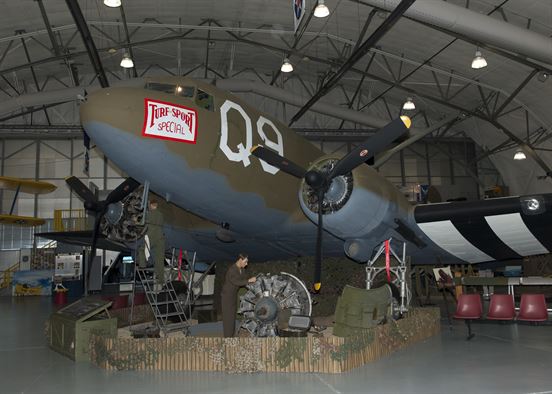 This entire establishment is dedicated to preserving the history of airlift and air refueling. In all, the museum houses over 30 aircrafts varying in size and in roles. There is even a presidential aircraft on the grounds! (Pretty fancy, huh?) Exhibits also show humanitarian and war efforts through history that men and women used aircrafts for to aid those in need and support US military.
The Air Mobility Command Museum hosts events throughout the year including: car shows, Christmas events, the Festival of Flight, golf tournaments, hanger flyings, halloween parties, summer camp, veteran days and much more. Whether you stop in and just take advantage of an educational tour or you get to attend one of these special occasions, you are sure to leave feeling enlightened and inspired by this historic museum!
The Don Williams Group wants to thank all of our Army, Marine Core, Navy, Air Force, Coast Guard and National Guard for what they do to protect and defend our country. We appreciate your sacrifice and so thankful for venues such as the Air Mobility Command Museum for taking the public in and allowing us to catch little glimpses into the world of the USA Air Force.
Are you in the beginning stages of buying or selling a home? Do not go at it alone! Allow the real estate professionals on the
Don Williams Group
at Keller Williams Realty, be your guide. We know the ins and outs of the
Delaware Real Estate market
and will go to bat for you in finding your family's dream home. Let the
Don Williams Group
help you search or let us help you market. No matter what your needs, the
Don Williams Group
is here for you with just a
CALL
or an
EMAIL
. Thank you for entrusting us with your future real estate needs!