Monday, October 24, 2016 / by Shenae Andrus



All meals are not created equal. Even though you get three a day, like me, you may have a favorite. Now I'll admit that it varies depending on my mood, but for the most part I would call myself a breakfast connoisseur. There is absolutely nothing like waking up to the knowledge that to start off your entire day, is a hearty, warm and mouthwatering meal waiting for you. And I'm not talking about a bowl of cereal here. If you are gonna do it right, breakfast requires the works: eggs, bacon, toast, home fries, grits and pancakes. Throw in a glass of orange juice and a cup of coffee, and even the most reluctant individual would become an early riser to enjoy that breakfast!


Now when considering a restaurant to enjoy such a breakfast, you would usually consider your chain restaurants. The typical list would probably mention Cracker Barrel or Bob Evans, but my husband and I like to shy away from such places. We went scouring Lewes, DE to find some of the best breakfast venues on the east coast. We didn't want our eggs poured from a carton or our orange juice bought from a grocery store. We wanted authentic and homemade options. That is exactly what we found at Honey's Farm Fresh Café at 329 Savannah Road.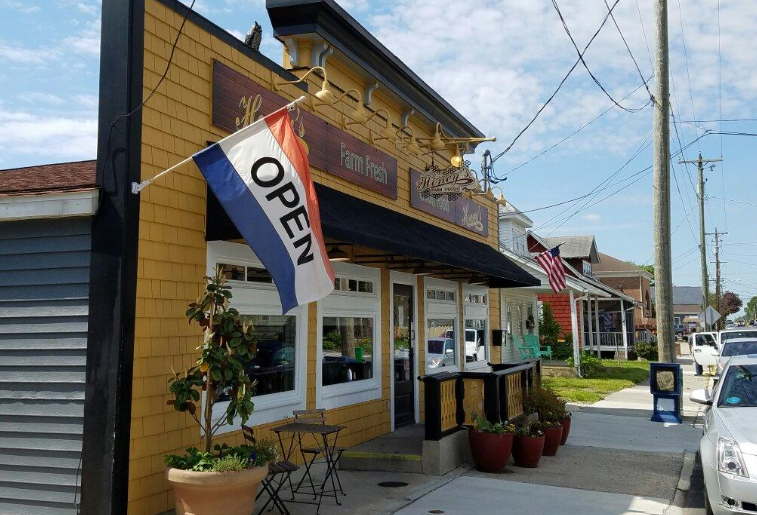 As its name suggests, everything we ordered at this café was homemade. And we mean EVERYTHING. The restaurant was cozy and clean with tall backed booths and wooden floors. The beautiful Lewes street sat outside the open windows at the front of the establishment and the waiters were very friendly and knowledgeable. But let's get to the real topic here… the food! My hubby ordered an omelet, grits and an English muffin. My scrambled eggs came with bacon, home fries and an English muffin as well. The portions are very large, so if you have a smaller appetite you could easily split a meal.
We could hardly get the food in our mouths fast enough. The eggs were fresh, the meat was incredibly good quality and the grits were fluffy and smooth. A glass of orange juice proved to be fresh squeezed and my home fries came straight from a potato on the premises. There was no doubt that we were getting the best breakfast around. To finish it off, we ordered one pumpkin pancake with a subtle taste of fall, cinnamon, butter and sweet syrup. Let's just say that this meal was both our breakfast and lunch!
To all of you breakfast lovers out there, Honey's Farm Fresh Café is going to be your next favorite place to dine! The atmosphere is fun and we have never run into the restaurant being overly crowded or noisy. The restaurant also serves lunch but they close at 3pm and open at 8am every day of the week. (That's dedication right there!) They are clearly committed to breakfast, brunch and lunch and do not even mess with dinner! So give them a visit when you're in the mood for a DELECTABLE, fresh breakfast.
And if you are ever in the mood for a new home, give the Don Williams Group a call while you are at it! With expert realtors serving on our team, we are sure to find you just the right fit. Whether you are looking for a vacation home, retirement home or just want to sell the house you're living in, we can be of service. Don't delay! Call us at (302)545-6859 for a personalized home buying plan!