Saturday, June 11, 2016 / by Shenae Andrus



Ever consumed with wanderlust, my husband and I joined a couple friends, and ventured to downtown Lewes. (It so happens to be one of our favorite places.) Since we believe it is a sin to frequent an eatery more than once, we constantly try new places and venture into restaurants. Sometimes it's a hit and others, a miss. Still, we never regret trying new venues. It makes our dates pretty exciting, especially when you luck out and fall in love with a restaurant that you had never even heard of!


This was the case last Sunday when the four of us wandered into a restaurant called, "Half Full." I wasn't quite sure what this restaurant was all about, but I was open to giving it a go. Come to find out, it was a pizzeria. We sat down and sipped from mason jar glasses of water. Within minutes, the atmosphere totally mesmerized us. One friend remarked, "Being in here makes me feel like I'm actually on vacation." That about surmises it… Dark wood, high tops and benches assisted in giving this place an extremely cool and relaxing vibe.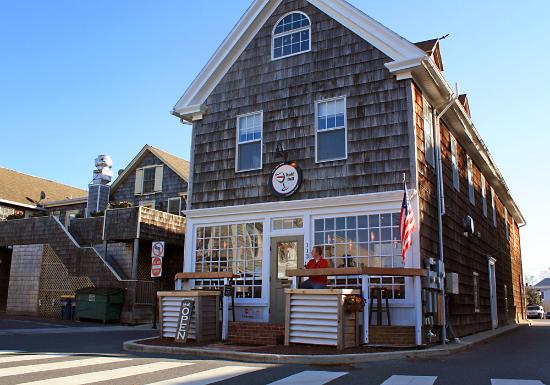 Now let's discuss the food! Can I just say… DELICIOUS? No, really, it doesn't need much more explaining. This wasn't your typical pizza from Little Caesar's or Chuck E. Cheese. This pizza was fresh, homemade and tantalizing. We got the traditional pepperoni and tried a margarita pan as well. The pizzas resemble more of a flatbread, which I was overjoyed to see. The crust isn't overwhelming and they don't drown the pizza in sauce either. Two pizzas seemed to be more than enough for four people, with everyone getting 2-3 slices. To check out Half Full's lunch and dinner menu, click here.


Half Full Restaurant is located on the main 2nd Street of downtown Lewes. Their hours are Monday through Thursday from 4 to 10pm, and Friday through Sunday from 4 to 11pm. Their overall feel is bright and modern with gourmet pizza and wine. For more information, visit their website here.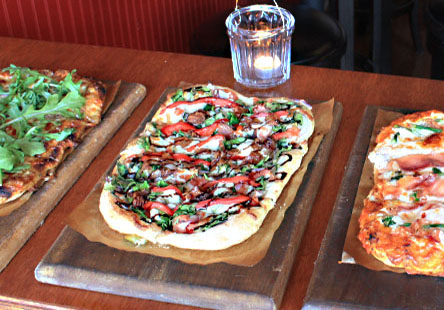 We love living in this area. Restaurants like "Half Full" are just one of the many characteristics that give Lewes a charming personality. If you think it's fun to visit, imagine actually living there! If it never before seemed like a possibility, now is your chance. There's not better time than the present to give our team a call! The Don Williams Group is made up of diligent and talented realty agents that work around the clock to see your Delaware real estate dreams come true. Whether it's buying a home or selling a home, Don, Liz, Tripp, Geoff, Marian and Sherri can't wait to talk with you! Just dial (302)584-2548 today.