Saturday, September 17, 2016 / by Dw Group



There is no outlet like a creative outlet. You can watch a movie, go to dinner, hang out with friends… it's great, but nothing compares to those moments where you plug into the other side of your brain and create. It is that raw, ecstatic emotion of thrill and pride over the fact that you were able to design a dress or sculpture a piece of pottery. Seeing a piece of art come to life because of your own idea and inspiration adds a quality to your life like no other experience.
Every day we are frying our brains sitting behind computers, running to and fro frazzled with a list of errands and pushing ourselves to the limit just to survive another workday. There are no creative juices flowing – just stress, strain and frustration. No wonder we come home drained and feel as though we have no strength left to do anything but pop a TV dinner in the microwave and watch TV like zombies. The idea of cooking a new recipe from scratch or painting on a canvas after 8-10 hours of madness feels incomprehensible. However, that is what we are missing…
My husband and I have tried our hardest to buy experiences, not merchandise. We have made it a priority to live life to the fullest, and that means exploring the beauty that comes from a creative mind. Although we feel like most people at the end of the day, it has been when we've pushed ourselves to leave the comfort of our own home and try something new, that we've gone to bed with a smile on our faces. Sure, no one wants to go painting or creating after a long workday – that is until they actually do. It is the moment you leave the activity you just attended that you realize how good it was for your soul.
Group painting nights are a phenomenon that have swept the nation. Bachelorette parties, church groups, couples on a date and families looking for a fun activity have all tried this latest trend. You join in on a class of painters all varying in experience levels and enjoy a night of artistry. We are fortunate enough to have our very own, "Painting with a Twist" located at 17723 Coastal Highway in Lewes, DE. Various classes are offering, ranging in prices for $30-60 per a person. Paint, canvases and brushes are all provided for you as an instructor walks you through step by step as you begin to make the painting come alive. Various artists act as instructors for each session. To view their bios, click here.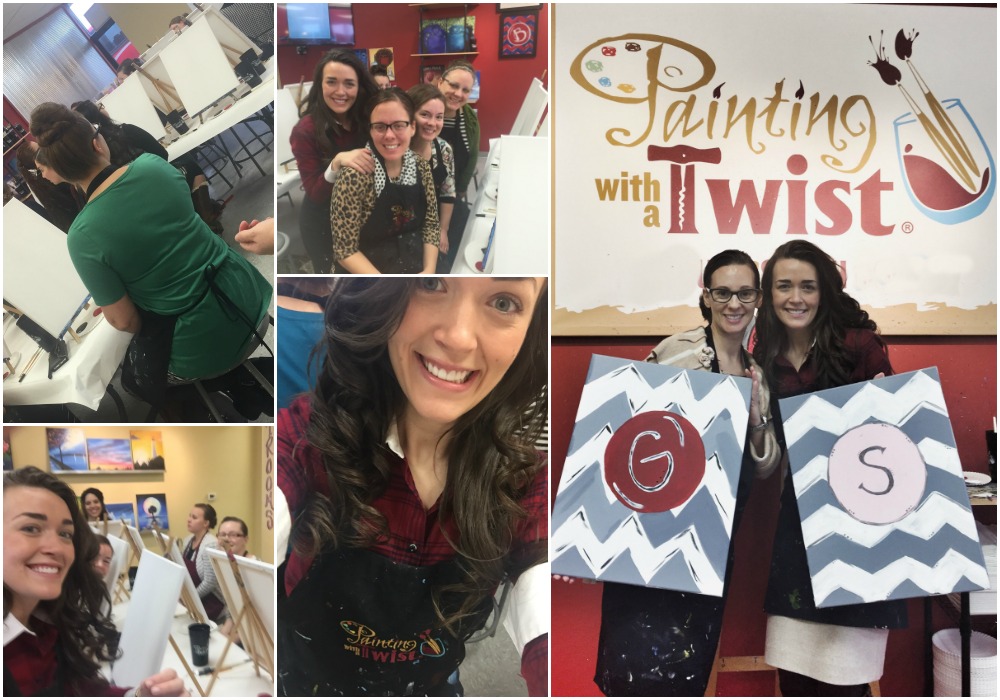 Visit Lewes' Painting with a Twist website to go to the class you'd prefer, depending on which picture you would enjoy painting. Almost every day varies with paintings from fall pumpkin patches to flowers, landscapes and more! View their full calendar here. Schedule a private party or register for a joint class online. No matter how you do it, you will be so glad you did. I have participated in such a class and had such a fun time with my friends. It is a great way to bond with those you care because it is quality time where you can laugh, chat and craft together. It is that wholesome fun that I have come to crave. Fun beyond the world of Hollywood or entertainment, it is what truly enriches a life.


Whether I've convinced you to plunge into painting for your own sanity or not, Lewes is such a beautiful place that inspires creativity just by its own waterfront glory. With stunning colonial and ranch style homes, the real estate is only intensified by its natural surroundings. Talk about a true haven! If you have ever considered living in such an oasis, try talking to one of our agents on the Don Williams Group today! With highly trained professionals in realty, you are sure to find a fit with a member of our team who will work for you. Call us today at (302)545-6859 or email our office staff at liz@donwilliamsgroup.com to start personalizing your own home buying or selling plan. For Delaware Realty, we are the team for you!