Friday, July 1, 2016 / by Shenae Andrus

My husband and I met in our teen years on a Missions Trip to Austrailia and New Zealand. How else would a girl from Florida and a guy from Delaware meet and fall for one another? Eight years later we said, "I do," and this December will mark 2 years of wedded bliss. I gladly moved to Milford, DE where my husband was born and raised and instantly fell in love with the surrounding community, culture and easy access to grand attractions like Washington, DC and NYC. I am used to getting the shocked looks and funny questions when people find out that I left the sunny state of Florida for the winter months of Delaware, but my favorite thing to say when asked what made me move up this way, is "the tax free shopping!" I often joke that I knew my hubby was "the one," when I found out that there is no sales tax in Delaware, AND that there are outlet malls only 30 minutes from his home.
I of course am only kidding, but it sure did make the transition a lot more fun! I have found it extremely hard to shop while visiting other towns and states, simply due to the fact that all the best deals are to be had here at home! When I visit friends and family, they often can't believe that I get to go on shopping sprees and pay exactly what the price tag says - not a penny more on the east coast shore! (Yes that was meant to rhyme.) We are blessed to have stunning boutiques and a wide variety of independent shops, stores and restaurants in Rehoboth. One of my favorite "one stop shops," would have to be the one and only... Tanger Outlets!
The Tanger Outlets
are right off of Coastal Highway as you're heading towards the beach. As you might imagine, they make a lot of tourists and vacationers extremely happy as a pit stop to and from the water. There are three sets of the outlets with each one containing some of my favorite stores. Here's what a typical trip of mine to the outlets looks like. (Keep in mind that before you even get to the first set, there's actually a great Marshall's as well, on the right hand side of Coastal Highway and before that, a Home Goods.) My first stop is always to the first set of Factory Stores on Bayside Outlet Drive. In there you will find some greats such as Kate Spade, Victoria Secret, Bath and Body Works, Ann Taylor and Ralph Lauren. It's almost enough that you'd be tempted to stop afterwards, but trust me, you're gonna wanna keep on trucking! Right next door is also a Pier One and Starbucks. Because let's be honest... you'll probably need a little caffeine at some point.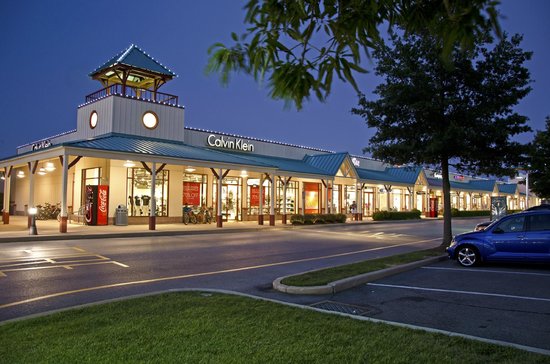 The second set of outlets is located on Midway Outlet Drive. This is also full of amazing stores and is quite expansive. You'll find a JCrew, Calvin Klein, Brooks Brothers, Forever 21, Jeanie and Jack, Yankee Candle, Banana Republic, The Limited and much, much more. On Seaside Outlet Drive the shopping continues with the third and final chunk of outlets. Old Navy offers a lot of shopping along with many neighboring shops. Which, can I just give Old Navy a huge shoutout for their incredibly low cost options? It has proven to be the best place to slip in and grab comfy, summer clothes that literally have no other purpose but to serve as play clothes. All of the outlets tend to throw great deals your way, which only makes the whole tax free thing, the cherry on top.
During this 4th of July weekend is a great time to slip by the Outlets to check out amazing holiday deals. To view coupons and discounts,
click here!
You never know what you'll find. Although my store selection is all "girl," there are shops for everyone! There's a Bass Factory Outlet for dad to get ready for his next summer fishing trip. Mom may want to check out Zales Factory Outlet to hunt for her next treasure, and the kiddos can enjoy 15 stores with children's apparel options. Quick food pit stops are also available with Chipotle, TCBY, Applebee's and even IHOP sprinkled amidst the bustling storefronts. For a full list of shops and restaurants at Tanger Outlets, click
here.


Shopping around Rehoboth is always a treat. There's something so fun about the search for a good deal and an outfit or pair of shoes to wear to that special occasion. The same could be said for shopping for a home. There's something so exciting about looking for the place of your dreams. But when the excitement leads to a little tension and fear, that's where we come in. Stepping in to help you do the leg work and put your mind at ease, our agents on the
Don Williams Group
, are real estate professionals with experience and passion for Delaware realty. Helping you find the perfect fit for you and your family is our #1 goal. So if you're looking to do a little more heavy duty shopping, call us at
(302)545-6859
and we'll help you set up a personalized home buying plan today!