Sunday, June 26, 2016 / by Shenae Andrus

There are some activities that make you happy to the core. It's not a forced, comatose sort of happiness induced by flashing images on a television screen or a scrolling feed of Instagram photos at your fingertips. It's those physical outings that leave you feeling drained and tired, but in a good way. Like a long day of working out in the yard for example. When it's all over you feel completely exhausted and a little sun burnt, but your soul is at rest. It's when you give your eyes a break from staring at screens all day. It's when you turn off the technology and the blaring noise that's consistently hammering for your attention. It's when your brain gets to refresh and rejuvenate. It's the good 'ole days coming alive again in your personal life.
My husband and I decided to have one of those fulfilling outdoor outings with our youngest nephew, Benjamin. One day we surprised him and picked him up from school to take him to
Fifer's Orchards
. In my opinion, Fifer's in Camden, DE is one of the most magical places on earth. There is something so nostalgic about getting the opportunity to experience what it would have been like to be a farmer back in the day. Walking through rows of produce still on the vine, looking for what is ripe and delicious. We decided to try out hand at strawberry picking and I could not have been happier. This had been on my bucket list for awhile. Fifer's offers various fruits and vegetables when they're in season, for families to come and discover. It creates such an incredible memory and leaves you with that tired but satisfied feeling at the end of the day.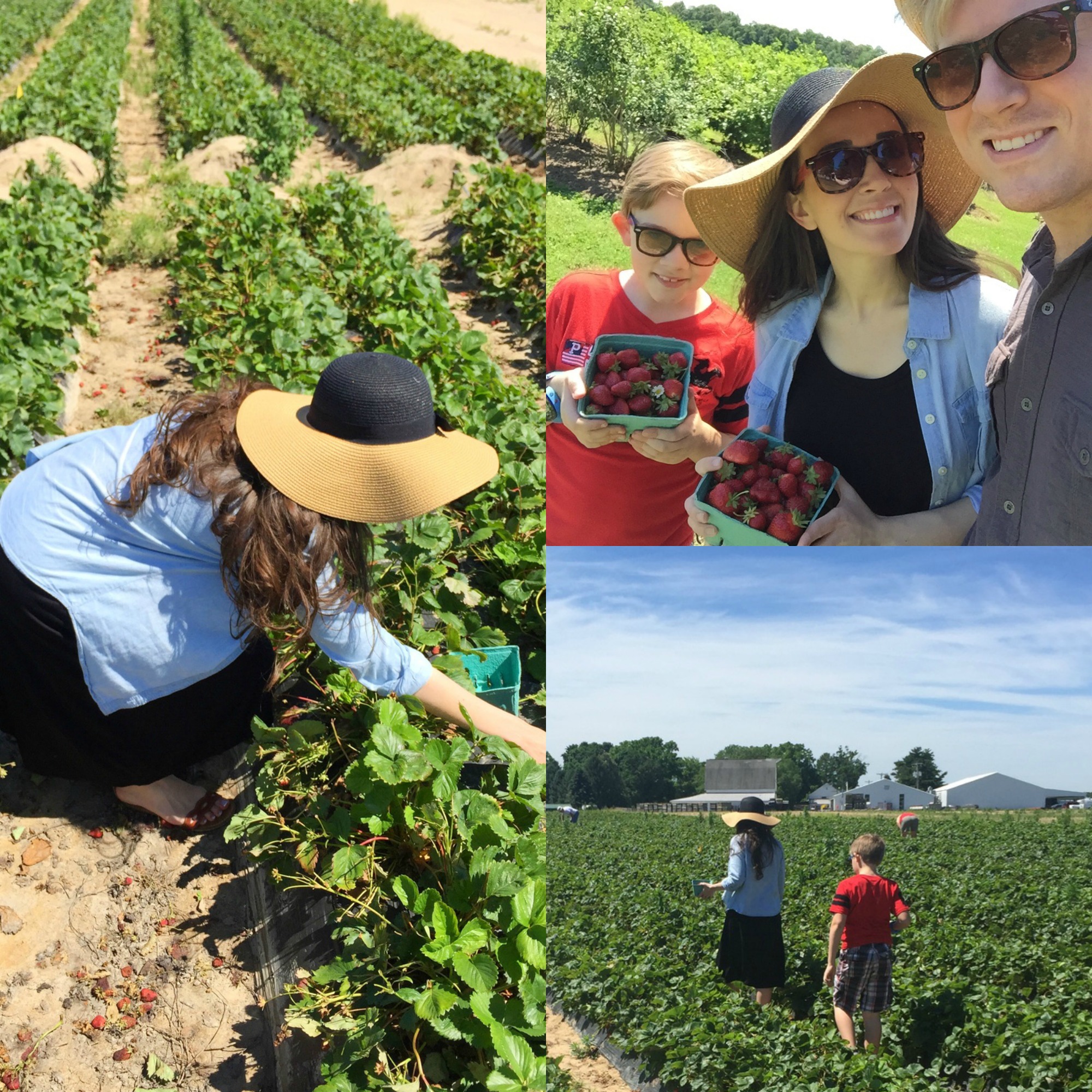 (Pictured Above: Don Williams Blogger Shenae with her husband, Joel and nephew at Fifer's Orchard)
With the wind blowing through our hair, we grabbed our little baskets to collect the most beautiful and bright red strawberries I'd ever seen. It makes you never want to go shopping at a grocery store ever again! For just $3 each, we were able to fill small baskets to the brim! It took us probably 30-45 minutes to fill two containers. Since we came towards the end of strawberry season, the fields were somewhat picked over, but we still managed to find enough strawberries to take home that it would be impossible to eat them all! On our way to see the strawberries, we noticed that blueberry season is up next. Starting June 25th, the Blueberry Festival takes off and heads off the beginning of weeks of picking blueberries. From 10am to 4pm, families are welcome to come and participate in Fifer's Orchard's outdoor festival and family fun.
Fifer's is open Monday through Saturday from 7am to 7pm and visitors are welcome to come and collect harvest to bring home as long as weather permits. On top of being able to walk through the fields and pick your own produce, there are
events occurring throughout the summer.
Prices are always affordable in their
General Store
, so if you want to skip everything else, you can just show up to do a little grocery shopping for food items that are guaranteed to be the freshest thing on the east coast!
And as always, if you're not so interest in experiencing the life of a farmer, but you would like to try your hand at selling a home of buying a new house, that's where we come in!
The Don Williams Realty Group
is made up of real estate professionals that care about making your realty ambitions come true. Living on the east coast is a dream, so let our agents make it even better by putting you in the home of your dreams! Call us today at
(302)545-6859.