Monday, January 9, 2017 / by Shenae Andrus

Just a few months ago my hubby and I were walking around downtown Dover. As you might expect the capital of Delaware to be, it is largely government buildings and offices in the historic capital area. A few shops and restaurants are scattered down around the actual capital building, but for more shopping and dining you usually have to venture further away. That is why we were pleasantly surprised to find a charming restaurant all within walking distance of the capital. We had passed by it on several occasions, but this time were able to stop in.
The Grey Fox Grille and Pub
is a family owned and operated business. Named after the Delaware state animal, this unique and fresh dining establishment provides a playful yet classy vibe for diners. When you walk in, you feel as though you are in an impressive restaurant with gourmet food, but you also feel relaxed and comfortable. Come in business dress or casual clothes for lunch or dinner and you'll fit right in. On Mondays the restaurant is open from 11am to 4pm. From Tuesday to Thursday, Grey Fox is open from 11am to 10pm. (Great time for a dinner date!) Friday and Saturdays boast of even later hours from 11am to midnight, and Sunday is from 11am to 4pm.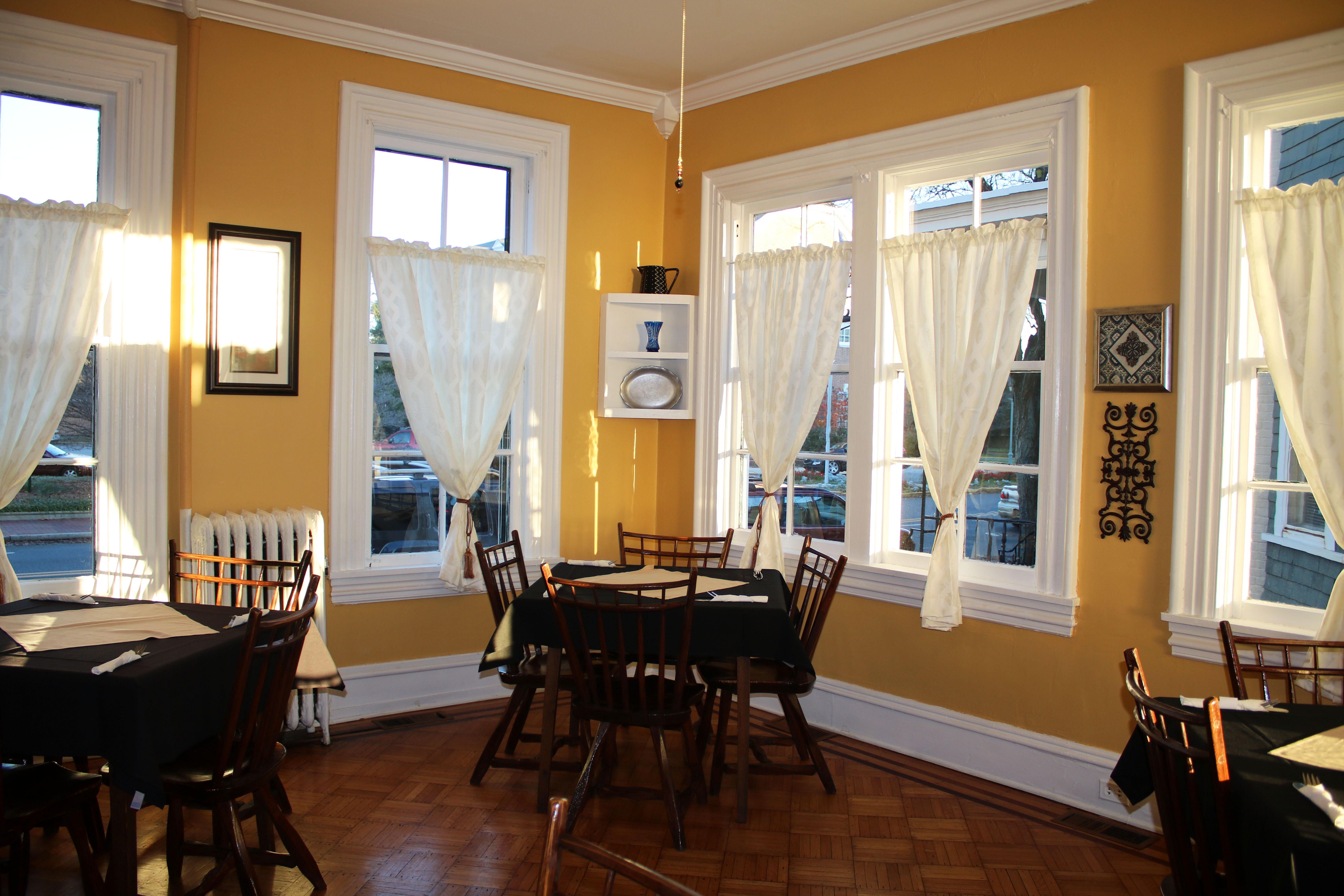 (The charm of Grey Fox's dining rooms provides such a happy experience.)
Located at 140 S. State Street, this upscale dining experience is non-intimidating with speedy and friendly service. The menu was absolutely delicious and fresh. There were many options of comfort food and classic American dishes, such as: Loaded Tots, Wings, BLTs, Chicken Salad Sandwiches, Burgers and Seafood options. We tried the tots, and let me tell you... we were quite impressed! Foods you'll feel comfortable with, but all served in a delectable manner with a gourmet flare. Menus vary depending on whether you visit for brunch, lunch or dinner. For a full list of menu options, click
here
. To top it all off, prices are incredibly reasonable for the quality and portion size.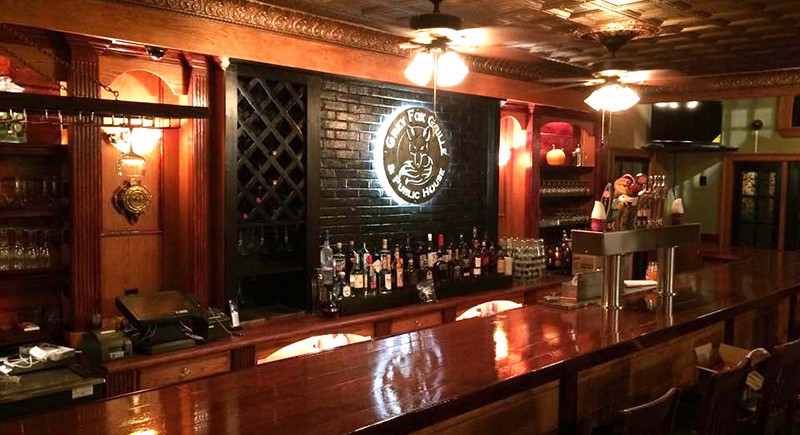 (A full bar is available on site for a tasty drink!)
If you were interested in a venue for meetings or parties, the Grey Fox offers numerous rooms for such occasions. There is an entire upstairs floor that provides privacy for banquets and receptions. The banquet room offers seating for 30 or a buffet for up to 75 people. Otherwise, just stop in yourself for a special date or a fun brunch. You are sure to be as impressed with the Grey Fox as we were!
The historic part of Delaware is perfect for families to grow in, as it sits aside from the more busy and tourist-y attractions offered in Dover. Stroll down brick covered streets, sip a coffee and feel as though you are living in an old, wholesome movie neighborhood. (Back in the good old days.) Walk over to the Grey Fox or sit by the large water-fountain in the midst of brick federal buildings as business men and women come to and fro. We can help make it a reality for you with just one call to the Don Williams Group. Speak with our credible agents on finding an apartment or home near this quaint area. We can help to make your realty dreams a reality.