Thursday, March 31, 2016 / by Shenae Andrus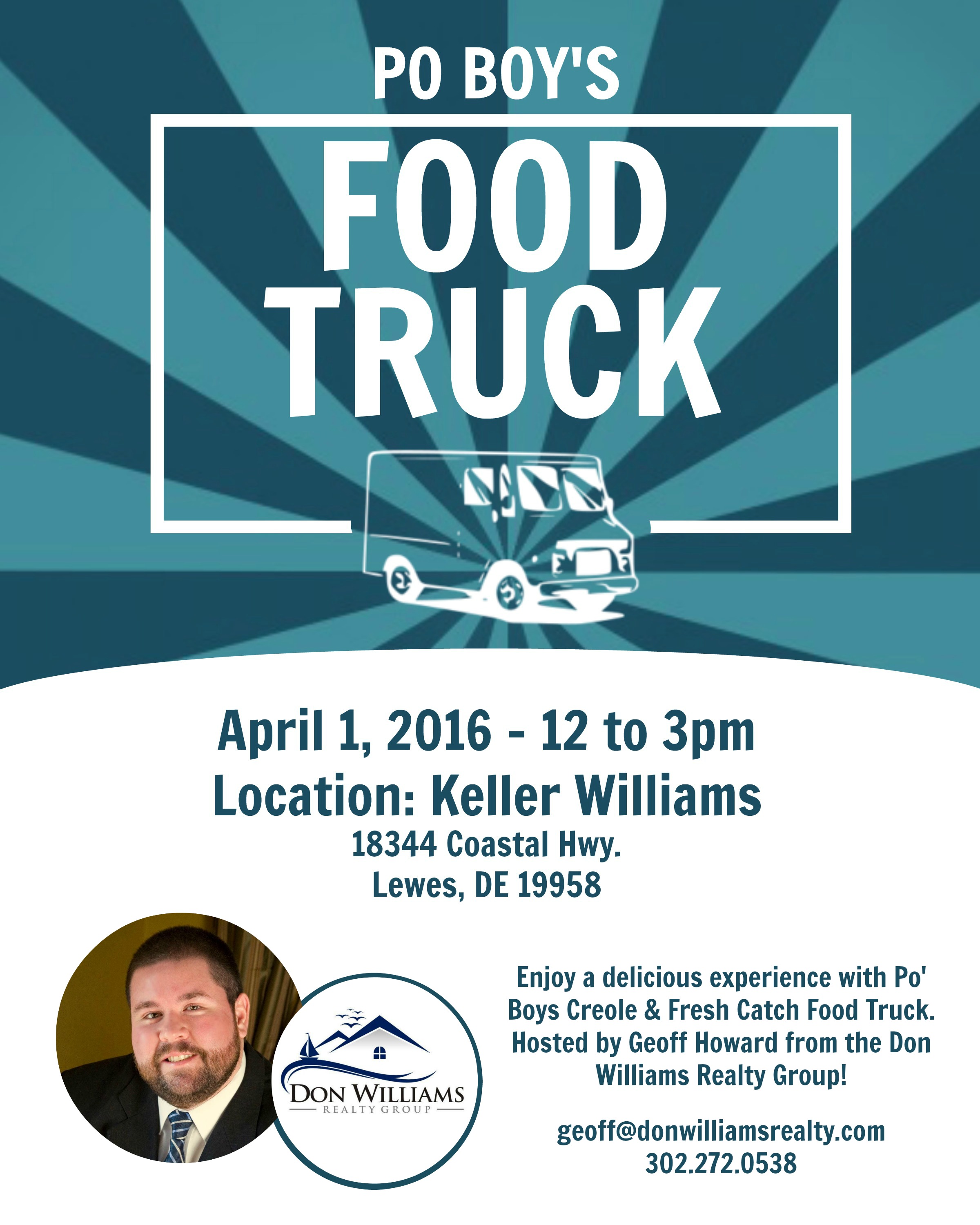 What is the most important thing you need to know about Po Boys Restaurant in Milton? Their food is delicious, they have a food truck and it's coming near you tomorrow, Friday, April 1st! That's right... Our realty agent, Geoff Howard, is hosting a Client Appreciation Day at Keller Williams from 12pm-3pm featuring the Po Boys food truck. Simply find Geoff to redeem your "Po Bucks," and cash them in for your lunch.
Keller Williams is located at 18344 Coastal Highway in Rehoboth, past the Home Goods plaza and right before the light where Marshalls and Best Buy are. (That's if you're heading towards the water.) To participate in our Client Appreciation Day, simply pull in and park in the rear parking lot behind Keller Williams. After you find Geoff, the rest is history! Enjoy delicious Creole food and fresh catches.
If you don't get a chance to attend our event, be sure to check out the Po Boys Restaurant in Milton. Their menu features items from chicken and andouille gumbo to crawfish étouffée and fried oysters. It's a little taste of Louisiana right in your backyard. The restaurant is located 900 Palmer Street, in Unit B. Tell them the Don Williams Realty Group sent you!
We look forward to a rendezvous with our past clients and can't wait to meet new ones. See you tomorrow at 12pm! For all of your real estate needs in Rehoboth, we're the team for you. Stop by and meet some of our agents and speak to Liz and Shenae, our office staff.