You have spent the majority of your life running from place to place, burning the midnight oil and living amongst the noise. Now you just want to retire in peace! (Or purchase a second vacation home.) Well with no further ado, we give you... Nassau Grove! Enjoy a condo-ownership vibe with single family ranch homes.
Just west of Rt. 1, Nassau Groves is minutes from Lewes' downtown historic area. Enjoy easy accessibility to water activities, shopping and dining. Home owners can also enjoy an array of activities on the premises without even leaving the gate, such as: Yoga, poker, game nights, a book club and happy hour. A stunning clubhouse is provided as well, with circuit training twice a week. The 6,000 square foot club also boasts of a state-of-the-art fitness center, hobby room, library, billiard room, computer room and more.
(The stunning Nassau Grove Clubhouse lobby)
For the outdoorsmen among us, walking and biking trails sit just outside of the amenity. And on those hot summer days, enjoy a gorgeous outdoor pool. When the grandkids come over, take them to the playground that was designed just for their visits. Bocce ball, tennis courts, volleyball nets and horseshoe games are all at your disposal in addition to the indoor clubhouse offerings.There is definitely plenty to keep you having a fun time!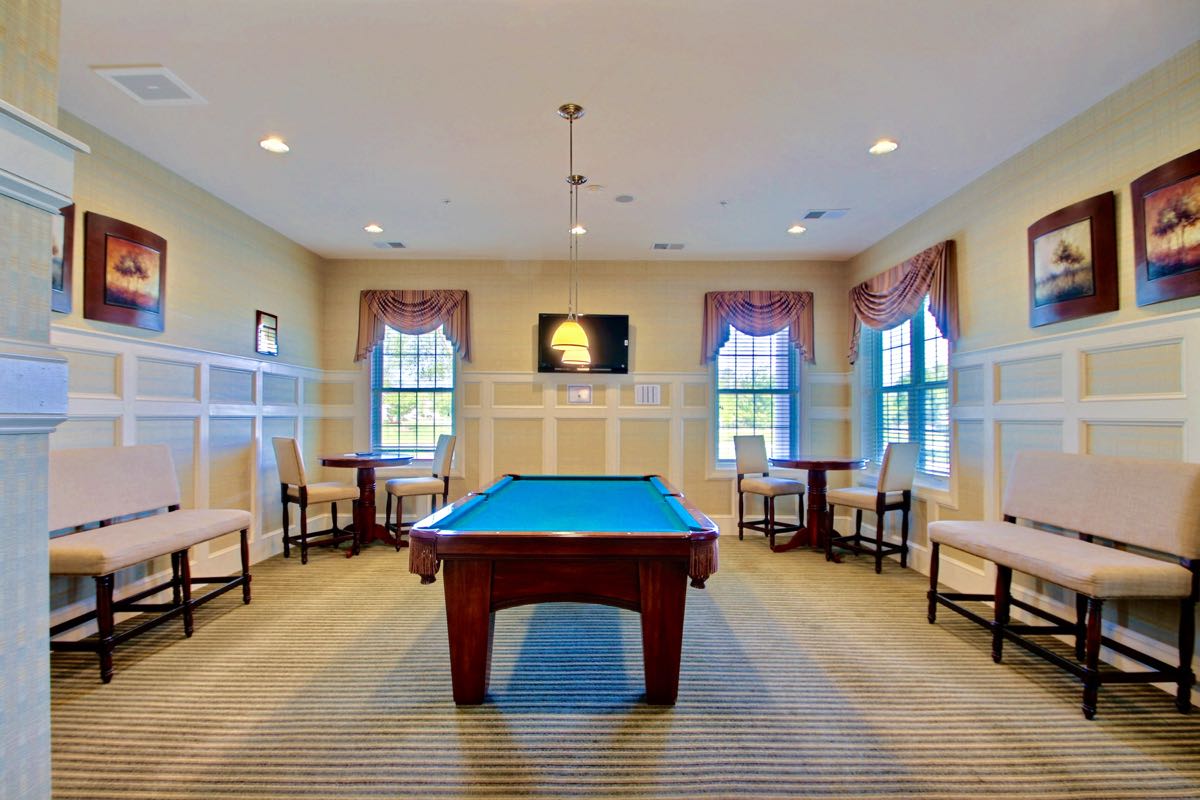 (Billiard Room in the Nassau Grove Clubhouse)
The best part of living in a private community, of course, is also the maintenance free lifestyle. Your HOA fees include lawn care, irrigation and landscaping. Never worry about your flower beds again... unless you want to!
Dwellings are offered in 8 different floor plans and range anywhere from 1,300 to 2,400 square feet. Most homes can offer up to 4 or 5 bedrooms. (Plenty of space for when you want to invite some of that noise back into your life.) First floor master suites make modern living an ease. Each home is customizable to fit your needs and wants, with basements included and the option of lofts also a choice.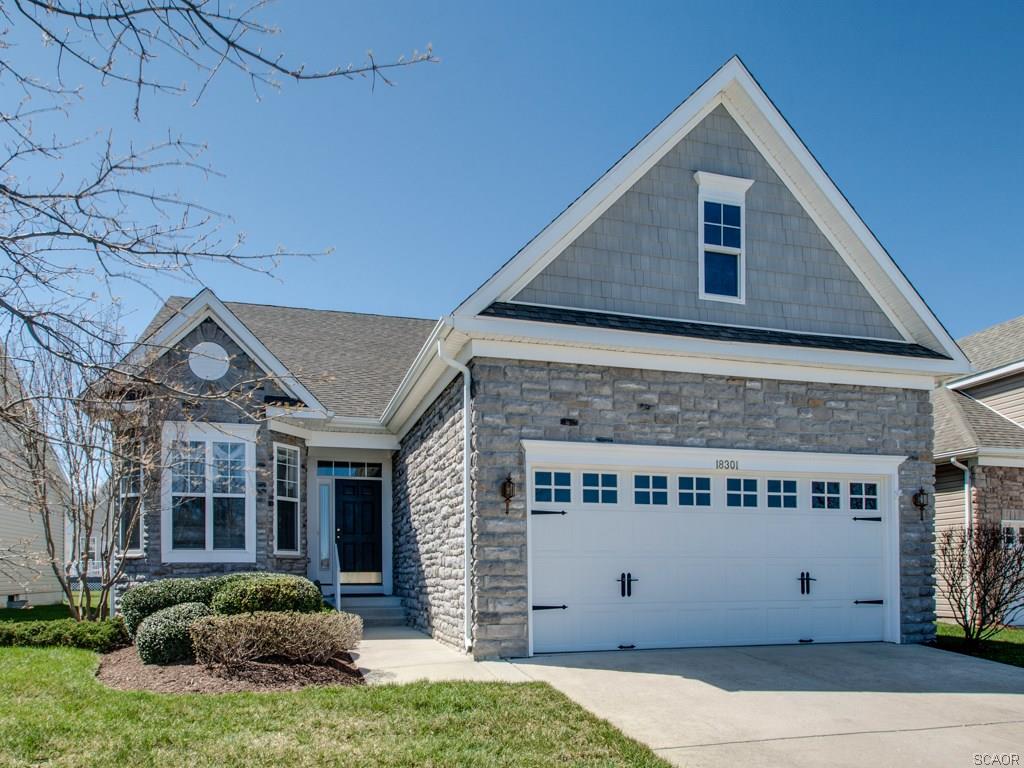 (Home for sale in Nassau Grove)
If we've already sold you on giving Nassau Grove a second look, why not call us today? At the
Don Williams Group
we pride ourselves on knowing and highlighting the best neighborhoods to live and retire in. This 55+ community is certainly a private neighborhood to consider with all it has to offer.
The Don Williams Group
is made up of numerous agents ready and willing to help you discover more of what Nassau Grove has to offer. Feel free to contact us with our information below and get started on personalizing your next home buying plan!
The Don Williams Group
EMAIL US
CALL US